Posted October 13th, 2017
We've launched a small new feature to help your box managers take control of the alerts they receive.
Box managers can now enable and disable all email alerts from the "Alert Settings" area of their dashboard, just like account admins.  As a reminder, box managers only receive emails pertaining to responses and conversations.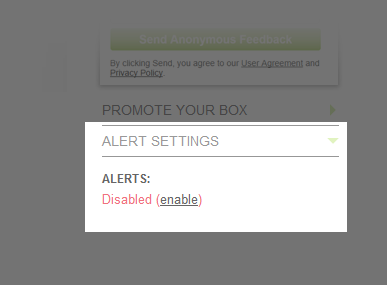 Related