Posted October 22nd, 2017
Got a WordPress site? We're proud to announce the addition of an Incogneato WordPress plugin that allows you to quickly add your suggestion box to your WordPress site.
To install it, simply login to your WordPress dashboard and search for "Incogneato" in the plugins directory. Once activated, all you'll need is your box ID. You can also find it in the official plugins directory. See this page if you need help locating it.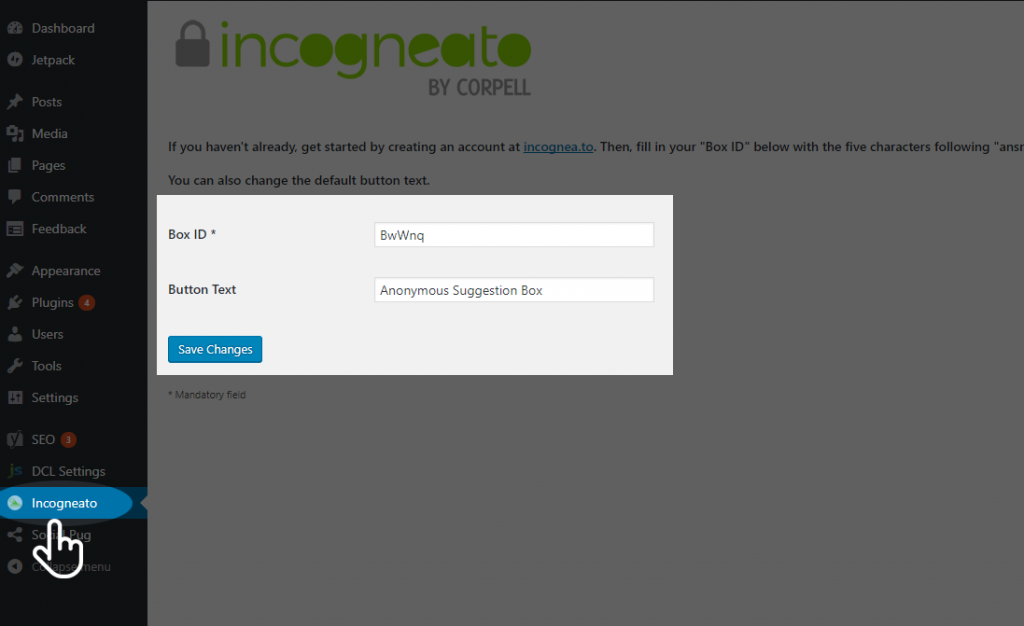 Related