Posted April 9th, 2018
Today we launched a big update to Incogneato's "Voting and Discussion" tool (Premier Plan only). In addition to a new responsive design, the tool now includes the ability to sort by tag, search within, and link directly to specific discussions. Box owners can moderate the forum by locking/unlocking discussions and deleting individual comments. Locking a discussion allows people to view past vote counts and discussions, but not contribute to it.
If you haven't already, give Incogneato a try by setting up a free anonymous suggestion box. No credit card is required during your trial.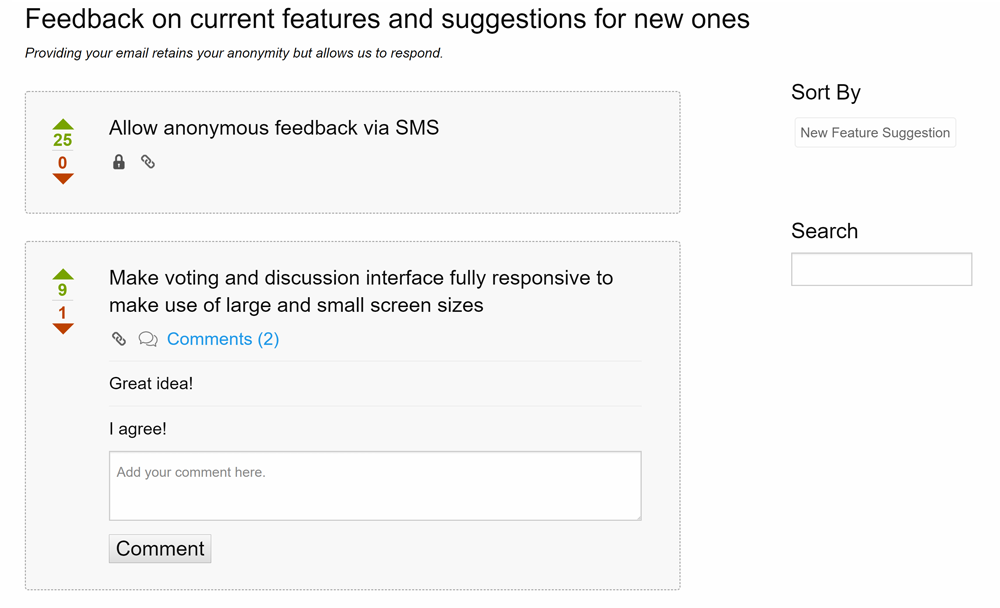 Related