Posted January 10th, 2020
(Premier Plan Only)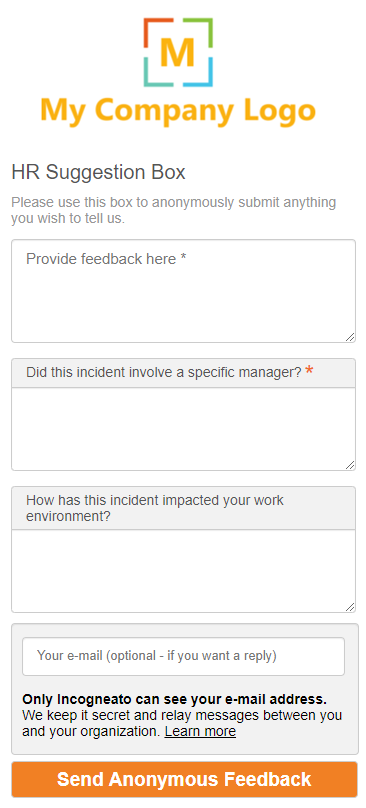 Today we launched a new feature that allows customers on the Premier Plan to add up to 25 more questions to each box. Each additional question can either be required or not.
Adding additional questions to your box can greatly increase the value of each piece of feedback you receive. The break between questions may give your respondents an opportunity to consider each question more thoroughly and ultimately provide a more thoughtful response. As always, you can still use Incogneato's powerful Anonymous Reply tool to anonymously ask follow-up questions and fill in any gaps.
To add a new question, simply login to your dashboard and click the "+" icon within your box preview. Additional instructions can be found here.
Like most of the feature updates we launch, this one was requested multiple times by Incogneato customers. If there is a feature you would like to see added, please let us know. We read and carefully consider every request.
If you haven't already, give Incogneato a try by setting up a free anonymous suggestion box. No credit card is required during your trial.
Related