Posted November 25th, 2020
We've been hard at work on a slew of new features and updates. Combined, these changes represent the biggest enhancement to Incogneato's Anonymous Suggestion Box product since 2017. Here's a rundown of everything new:
New Dashboard
The new Incogneato dashboard makes it even easier to view and respond to your feedback, manage your box, and create more boxes. With feedback and box management areas now separate, you can focus squarely on the task at hand.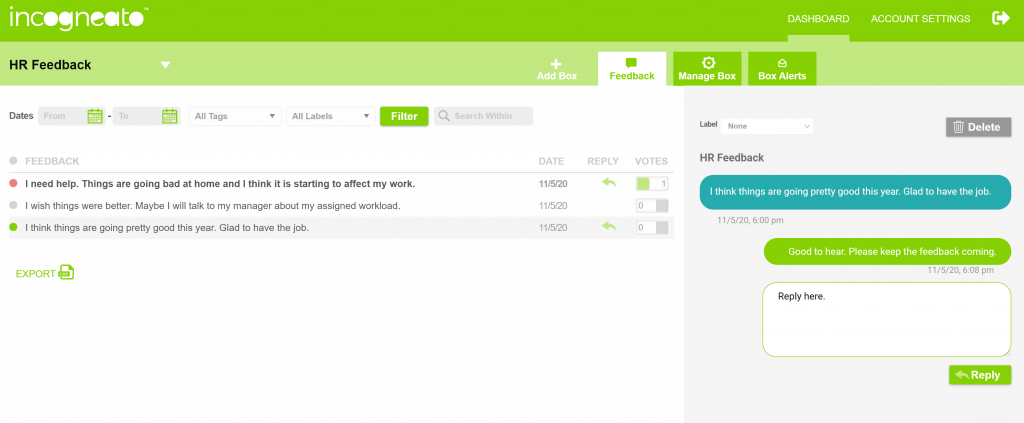 Custom Survey Fields
Capture the information you need by adding survey tools to your box. In addition to long text fields, you can now add up to 24 additional custom fields including multiple choice, checkboxes, rating scales, and single-line text fields.
(Premier Plan only)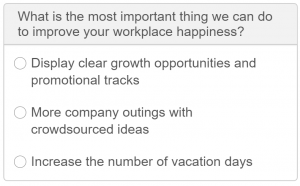 Feedback Tone
See the calculated tone of your feedback at a glance. From positive to negative and everything in between, you can get an instant pulse of how your respondents are feeling based on the words in the feedback. Feedback Tone is calculated automatically and available instantly.
(Professional Plan and above)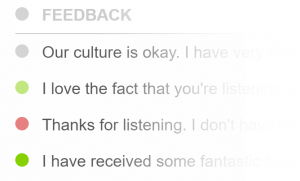 Box Admins
In addition to Box Managers, Incogneato now offers Box Admins. Box Admins are enhanced Box Managers that can change settings and have full control over the box. Box Managers can be promoted to Box Admins at any time, and vice versa.
(Professional Plan and above)