Posted March 15th, 2018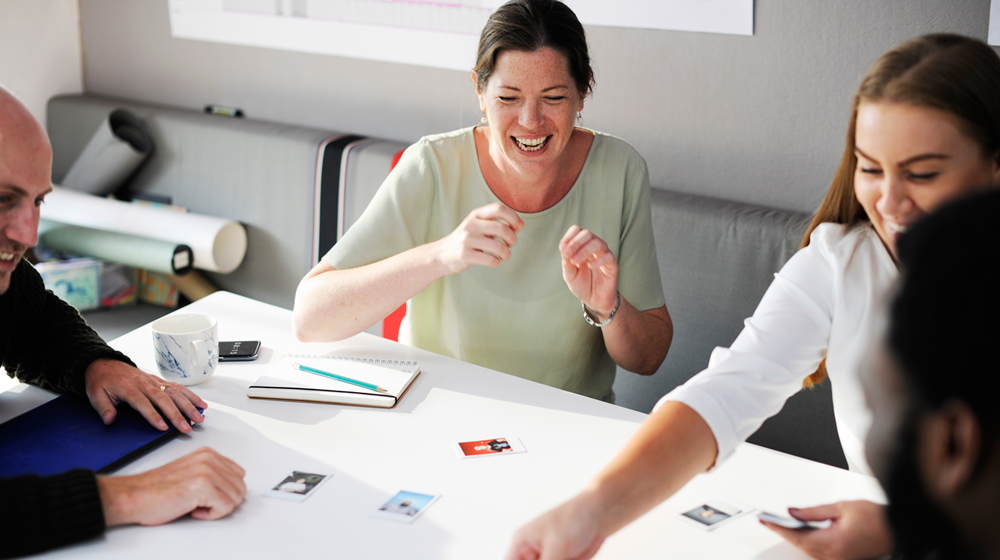 Attracting and maintaining a talented workforce is a perennial problem for employers and one that has become especially frustrating in the past several years. Conventional incentives like competitive salaries, robust benefits packages, and spacious offices are still useful tools, but they are no longer enough for today's office population.
Recent studies by hiring industry leaders like GlassDoor.com have shown that less tangible factors, like company culture and workplace values, are vital to employee satisfaction. Corporate employees spend more time per week with their co-workers than they do with their own families, and they crave an enjoyable and nurturing environment.
But what practical steps can an employer take to improve something as difficult to define as company culture? A company's greatest source of ideas for improvement can be its employees, but soliciting these ideas can be a challenging process. Implementing tools for anonymous feedback is a fantastic way to open lines of communication with employees, and can be a huge first step for a company seeking to make changes to their workplace culture.
Why anonymous feedback?
Many company leaders feel that they can meet the needs of their employees by simply asking them what they can do better. While this might cultivate an appreciation for the leader, it is ineffective when attempting to change or create an employee-driven work culture. Why? Despite the best efforts of the leader, employees will tailor their feedback to avoid irritating or challenging him or her, which guarantees that potentially difficult or groundbreaking suggestions end up watered down or withheld altogether.
But while an employee may be ambivalent about giving their opinion directly to a manager or an HR representative, that does not mean that they do not want their opinion to be heard. This Forbes round-up of studies on employee engagement suggests that finding ways for employees to thoughtfully express themselves can have across-the-board benefits for a company, including improved employee retention and increased discretionary effort on the part of employees.
So while employees are hesitant to express themselves to leadership, the ability to express themselves is a vital component of employee satisfaction. Anonymous feedback tools provide a solution to this dilemma. A recent article from Wharton Business School explores why anonymous feedback is such an effective tool for improving company culture – it empowers conscientious employees to bring their full capabilities to bear on improving the company, without fear of reprisal.
In an article on conducting employee surveys, Harvard Business Review (HBR) specifically outlined that when asked to submit feedback, anonymity is the number one concern for employees. When employees are certain that their feedback will remain anonymous, they are not only more likely to submit honest, productive feedback, they are likely to submit it more often. This is the type of positive communication cycle that can quickly help employers take an employee-driven approach to improving workplace culture.
Implementing Employee Feedback
When implementing an employee feedback program, employees want to know that their voice has been heard. This does not mean that every piece of feedback submitted has to end with reform, but employees need to know their concerns are at least under consideration.
A publication by the Society for Organizational and Industrial Psychology explains that the role of HR managers is vital in this process. The HR manager's role has shifted over the past few decades from a position that is concerned only with the needs of individual personnel, to a position that is concerned with a company's well-being as a whole. A large part of this role is analyzing, implementing and leading changes that affect the company's culture. For many companies, this is the position that will be responsible for generating and responding to employee feedback.
The importance of Human Resources' role in facilitating a comfortable and engaging workplace culture was discussed in a study published in the International Journal of Economics and Financial Issues. This study showed that HR has to maintain a state of constant evolution in its relationships with employees. When HR creates changes based on the feedback that has been provided through open dialogue with employees, the employees, in turn, feel a stronger relationship with the company and are more likely to continue their position with the company long term. Anonymous feedback tools are a great method for facilitating that type of communication.
Create Open Communication with Incogneato
Incogneato is an online tool that allows for open, anonymous communication between employees and company representatives, particularly the HR department. Incogneato not only allows employees to provide their opinions, but it allows for real-time chatting with company representatives, which evolves the feedback process from a tedious back-and-forth to a constructive conversation.
Because Incogneato opens anonymous, real-time communication avenues between employers and employees, it validates the employee's contribution while providing the company with tangible suggestions for improving workplace culture. As illustrated above, the benefits to this mode of communication are plentiful, and its implementation is exceedingly simple. Incogneato offers a chance to improve communication and culture at companies of every size.
Give your company the powerful benefit of honest employee feedback. Start your free trial now. Not convinced yet? Here are five reasons to choose Incogneato for your anonymous feedback.