Posted March 6th, 2020
(Professional and Premier Plans)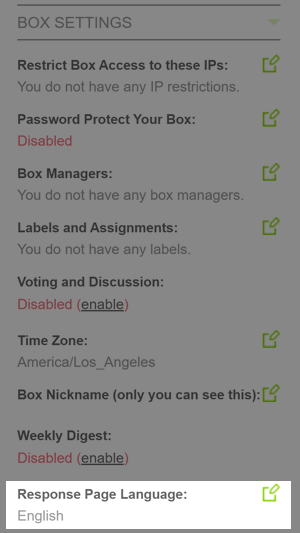 Today we launched a new feature that allows Professional and Premier Plan customers to offer their suggestion boxes in either Spanish or German languages. Language settings are applied to each box so an account owner with multiple boxes can assign a different language to each box, if desired.
Dashboards and other pages only seen by account owners and box managers will remain in English when language settings are changed to either Spanish or German.
To change your suggestion box language to either Spanish or German, simply login to your dashboard and click the edit icon beside Response Page Language.
Want to see support for your language added next? Let us know what you'd like to see and we will prioritize adding it.