Posted March 1st, 2018
So you've setup your suggestion box and are starting to receive some great feedback. While much of it is helpful, some suggestions are vague and need more clarification. That's where Incogneato shines. All Incogneato plans come with a unique message relay system that lets you anonymously chat with your respondents, either via email or in real-time.
Here's how it works:
1) When leaving a suggestion, your respondent has the option of including their email address. We encrypt it and never share it with you.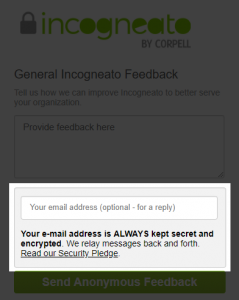 2) If your respondent included an email address, you'll see a reply arrow beside the suggestion in your dashboard. Simply click the arrow to reply.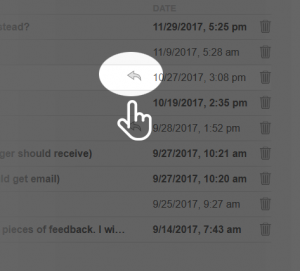 3) When you reply, your respondent will receive an email with your reply text and a link to continue the conversation.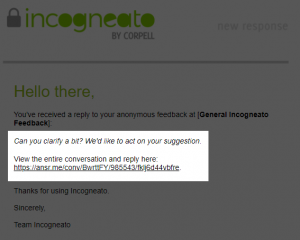 4) If you're logged in to your dashboard, you'll hear a notification chime when someone replies so you can continue the conversation live in real-time.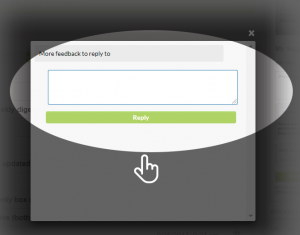 If you haven't already, test out this unique feature by creating a free trial account. It's free for 30 days and no credit card is required. Not convinced yet? Here are five reasons to choose Incogneato for your anonymous feedback.
Related