Posted March 9th, 2018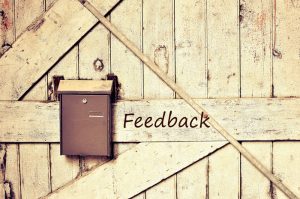 There are many anonymous suggestion box solutions out there with varied features and philosophies. Incogneato includes many of the features offered by enterprise-level solutions at a fraction of the cost. Here are five reasons to choose Incogneato:
1: Lowest price
It's amazing what some charge for an anonymous suggestion box. We work with organizations of all size, so we have to keep our prices within reach of everyone. That's why plans start at just $9 per month.
2: We're a trusted third party.
When collecting anonymous feedback, it's important for your respondents to feel comfortable. Collecting anonymous feedback on your own server can make employees feel exposed and vulnerable. Even with the best intentions, you may inadvertently store log files that could later identify your respondents. Unless they choose to identify themselves, Incogneato keeps your respondents anonymous.
3: We're the only one with anonymous chat.
One of Incogneato's key features is the ability to hold an anonymous conversation. Often times that initial anonymous suggestion leads to more questions that would otherwise go unanswered. Anonymous chat lets you immediately ask a follow up question or for clarification.
4: We let you customize your box to fit your organization.
It's important for your employees to recognize your brand when leaving feedback. That's why we include lots of ways to customize your box including a your logo, a custom URL, and an introduction paragraph.
5: We take anonymity seriously.
While other suggestion boxes offer the option to stay anonymous, Incogneato is always anonymous because we believe strongly that anonymity breeds honesty. And there's research to back it up. The Harvard Business Review found that respondents are much more likely participate in a survey if their anonymity is guaranteed.
We also take privacy and security seriously. In addition to using 256-bit SSL encryption for all communication, we also do not retain any personal identifying information of the person leaving a suggestion, other than an encrypted email address (if they choose to include one).
If you haven't already, give Incogneato a try by setting up a free anonymous suggestion box. No credit card is required during your trial.
Related